Why Ranking In Google Is Easier Than You Think. Here's Our 3-Step Signature SEO Framework
Oct 19, 2023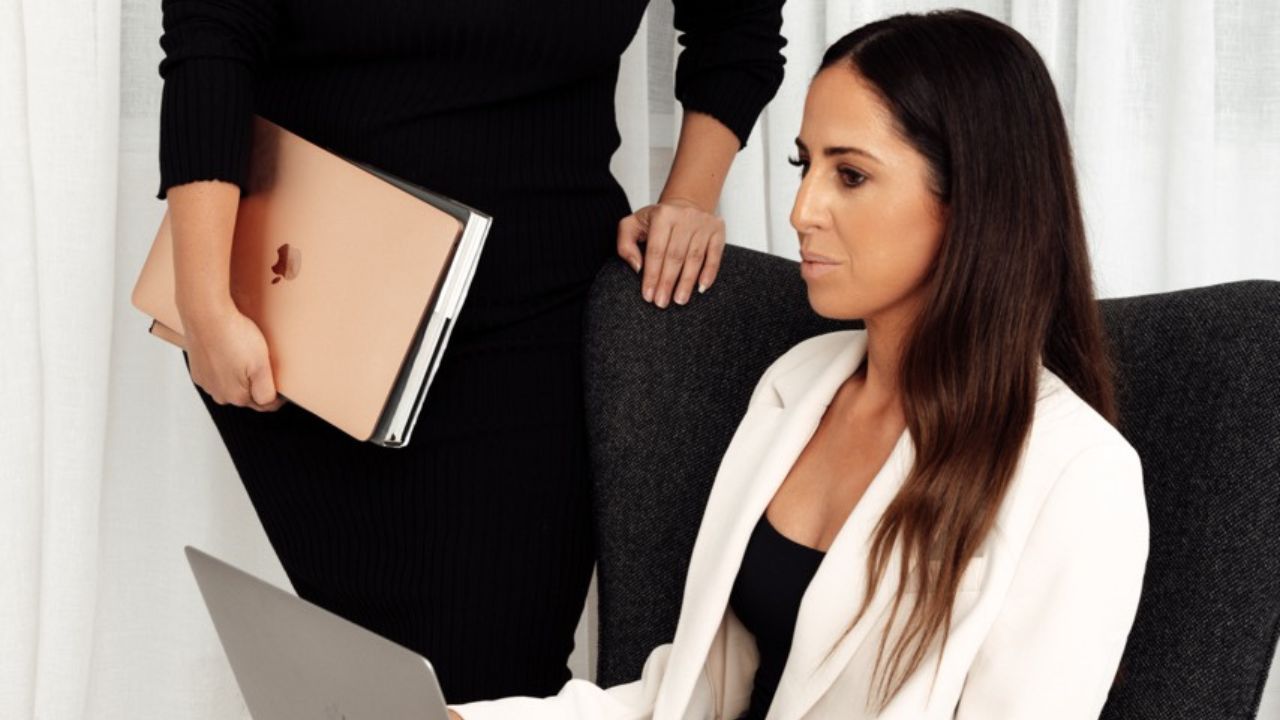 Ranking in Google is not as difficult as you think. You just need to know the right action steps to implement both on (and off) your website to see your position move to first place in the Search Engine Results Pages (SERPs).
The result? A huge influx in traffic (and sales) especially when compared to other marketing channels like organic Instagram that simply don't deliver the same results.
On average, to make two sales, you need at least 100 people to visit your website. Is your current website traffic volume on track to hit your sales and revenue goals this year? Not sure? Download our free Website Traffic and Sales Revenue Calculator and Planner and find out.
Once you know how much traffic you need to hit your sales goals, you need a marketing channel that you can focus your efforts on that drives traffic consistently and sustainably, with minimal maintenance and absolutely free. The solution: Search Engine Optimisation (SEO).
N.B. Search Engine Optimisation (SEO) is all the actions you take on your website and other people's websites to rank first in Google and grow your website traffic, sales and revenue on autopilot. It's attraction marketing at it's finest.
Search Engine Optimisation is a free and easy way to grow your website traffic.
It's a worthwhile skill to learn because it can completely transform your business. This skill can be applied time and time again to increase your website traffic volume and sales. Better still, it offers results that last for years rather than spending the time recording, editing and posting on Instagram — which simply falls flat within 24 hours and does very little to drive traffic to your website.
Whether you're just starting out and don't have a marketing budget (and need to focus on organic strategies to build your traffic and sales) or you're a more established business—ranking in Google is a sure and easy way to grow your website traffic. Organic Search is the primary source of traffic to a website and averages 54% of all traffic. 91% of pages aren't getting organic search traffic from Google which means that you could easily outperform competitors by implementing this simple strategy.
Our 3-Step SEO Signature Framework
Search engines want to deliver the best possible result for a user's search query. To do this, it has ranking factors that search engines like Google use to determine whether your website is worthy of position one for your chosen keywords.
To help you prove yourself to Google so that they trust you enough to give you their coveted first position, there are certain signals that you need to send. To make it extremely simple for you to achieve, we have broken these signals down into our 3-Step Signature SEO Framework that you can take and implement yourself, so that you can grow your traffic (and sales) consistently and sustainably.
There are three main components that make-up SEO. Each component works together to boost your ranking in Google.
1. Website Set-up
First up, it's important to set up your website right (technically) from the start.
(Hint: it's not as difficult as you think).
In step one, you'll need to make sure that Google can find your website and index you in their library so that they have you on speed dial the second someone searches for what you offer. Remember: position one gets 30% of all visits in Google so it's important they know you exist to start with. Unfortunately, your website doesn't just magically appear in Google, there are certain steps you need to take to be shown.
Next, you want to make sure your website not only looks good but functions well too (particularly on mobile) so that your audience can easily find what they're looking for and buy. You don't want them to leave and head to a competitor's site instead to spend their money.
Finally, you want to run a speed test and make sure your website pages are loading fast so that your audience doesn't bounce and head to a competitor site instead.
In summary, your website set-up relates to the functionality of your site and how it's built and can be broken down into three core areas:
Crawlability

Mobile responsiveness to different devices e.g., mobiles, tablets etc.

Speed
2. Content and Keywords
Once you've laid the foundation for your website by setting it up correctly, it's time to optimise your website content for humans and for Google. Your content includes all the information a user can see and consume on a website page. This includes:
The words, images, graphics and videos on a page. They should be relevant, engaging and up-to-date.

Finding and adding the keywords your audience are searching to find you, to all the right places on your website.

Internally linking your website to make it easier for users to move throughout your website and stay longer.
In this step, you need to optimise your content to attract and engage your audience. This includes finding out what keywords they are typing in Google to locate you. Then you need to add those keywords to the exact location on your website that will impress Google so they grant you position one and you attract your dream prospects who will head to your website and buy.
3. Building Links That Boost
Step three is the final piece of the puzzle—finding other reputable websites that will link to yours such as through a directory or guest blog. These links are called backlinks. They help Google trust you and boost you well above your competitors to position one for your chosen keywords. As a result you will start driving more traffic by your dream prospects to your website.
Every quality backlink can make the world of difference to your ranking, traffic, and sales for years to come. The momentum from all your SEO work really kicks in when you implement backlinks.
As you can see, the roadmap to implementing SEO is simple—you just need to know the right steps to take to get it done.
If you are looking for a little extra support to hold your hand while you do your Search Engine Optimisation, the doors to SEO Made Easy—our signature SEO program following this exact 3-Step Framework are now open and we'd love you to join.
In this program we provide all the tutorials, templates and technical support you need to be able to reach more people, drive traffic to your website and make more sales with SEO—all without spending a cent or having to constantly show up on social media. Find out more here.