Results-Driven Paid Ads and SEO Agency and Educator for Online Business Owners 
Who Want To Be Profitable and Live Life On Their Own Terms
VIEW SERVICES
Meet your virtual dream team…and say goodbye to wasted time, money and sanity.
We're here to amplify your brand and get it exposed to the right people, so you can finally create the life you started a business for.
To do that, you need an experienced team that you can trust—one that you are confident can elevate your brand and get you those much needed sales around the clock.
Hi, I'm Nicki—Passionate educator, Facebook Ads, Google Ads (and SEO) Superfan, gym junkie and unofficial margarita connoisseur 

(yes, it's possible to be both!).
I am an ex-corporate marketing manager turned online marketing expert who has now helped hundreds of business owners transform their life into one they love and that feels aligned with the very reason they started their business.
Whether you want to be able to pick your kids up from school, Fridays off, to travel the world as a digital nomad, be financially free or workout at 10am — it's time you took the reins back as your own boss and designed the lifestyle you want. That's exactly what we're here at TDE to help you do.
So by day at TDE, I help online business owners like you reach more people fast and grow their traffic, sales and revenue using Meta Ads (Facebook) and Google Ads and SEO, to a level that is congruent with the lifestyle they desire (and without showing up on social media).
By night, I channel my inner Rachel Dillon in my fav CSB activewear of course and hit the gym (that's if I am not binging Selling Sunsets, at my niece's latest sporting event, or out at Sydney's latest hot spot).
Through done-for-you paid ads services, Facebook Ads Training and our Search Engine Optimisation program, our greatest desire is to help ambitious business owners like you, be profitable and create a life that exists on their own terms.
I am quite literally in love with my role of what I like to call Dream Business Designer.
We like to think of ourselves as the vogue of the online marketing world.
We are at the forefront of the industry bringing you the latest updates and trends to keep your results looking their best.
Nothing makes us happier than helping online business owners get noticed by their dream audience and inevitably get more traffic, sales and revenue (A.K.A time, location and financial freedom)
We love the part we get to play in the journey—we simply get to help you create your dream life.
At TDE, we combine our passion for marketing, affinity for education and love for strategy to help ambitious business owners like you, reach your big profit goals and create a life on your own terms.
Our zone of genius lies between strategy and craftsmanship—where our desire for results and expertise intersect. You are one step closer to creating your dream life and we can't wait to partner with you in building your business, one exchange at a time.
When we aren't caffeine deep in creating high-converting ad campaigns for our clients, teaching budding students the nuances of Facebook Ads or updating our SEO curriculum, you'll likely find us researching our next rendezvous to Italy (no we aren't sick of going there for the 542nd time).
Take an inside look at the magazine-worthy client results we've achieved.
CLIENTS SERVED IN OUR PROGRAMS
COUNTRIES SERVED AROUND THE WORLD
What TDE Stands For
More than just a paid ads and SEO agency.
Our mission is to help ambitious business owners profitably grow and scale their business so that they can live life on their own terms, using marketing channels proven to drive results — Facebook Ads, Google Ads and SEO.
At TDE, our desire is to achieve this one valuable exchange at a time.
An exchange is defined as the act of giving something to someone and them, giving you something else in return—a trade of goods or services of value.
Our ethos is to diligently serve our clients and students—giving them a valuable exchange that transforms their lives. One exchange allows for another, and the ripple effect of our (and your) impact continues.
For you personally this means no more burnout, broken dreams or being permanently attached to your laptop. Business alone is hard enough without a sure team to support you (and ensure you don't waste a whole lot of time, energy and sanity on focusing on the wrong marketing).
Our number one goal is to drive the right traffic to your online business so that you can be confident that you can hit your big sales (and revenue) goals—all without constantly showing up on social media.
TDE is here to help you effortlessly grow your business (minus the overwhelm)—directing you in the best place to focus your marketing (and your hard earned money) so you can create the life you started a business for.
If you're an online business owner or entrepreneur with big dreams of success, impact (and freedom) and no idea on how to get there, you're in the right place. Together, we'll help your business work for you.
It's time to get you that exact exchange you desire.
Sophistication
"Having a refined knowledge of the ways of the world cultivated especially through wide experience."
Sophistication is foundational at TDE. We strive to be sophisticated in all we do, from educating our team, our clients and students to be the best at what they do, to our processes and marketing services, right through to how we deliver our customer experience. At TDE, we want our reputation to precede us and our commitment to education, experience and excellence is evidence of this.
Generosity
"Exchange, characterised by a noble or kindly spirit, liberal in giving, serving others."
Generosity is the lifeblood of TDE. We want to create memorable experiences for all people and brands that cross our paths. We want to serve others, go the extra mile and create a valuable exchange in the hope that the impact we have on your life, will spill over into others lives too. In reality, one exchange allows for another to take place and you can get to decide how that looks.
Transformation
"Able to produce a big change or improvement in a situation."
At TDE, we want to constitute change— in the lives of our clients and students, in the way we perform our marketing and in the integrity of how we serve you as a business owner. We want to serve you in a way like no brand ever has and feel like an extension of your very own team. We want what we do as a business to impact your life so much that it not only dramatically improves your life but has a domino effect on the people you serve and in your world. To us, that's a noteworthy exchange to be part of.
Compassion
At TDE, giving back and having an impact, is the ultimate exchange for all we do.
We partner with Compassion who are an incredible organisation that bring hope to children in poverty.
We currently sponsor two children: Max and Sheilla Mae as well as donate to other emergency relief and women in business initiatives with them throughout the year.
FIND OUT MORE
"Absolutely money well spent!!!
We cannot recommend Nicki enough. We completed a Facebook Ads training with her and loved it so much that when we saw her SEO online course, we knew we had to sign up! Nicki's incredibly generous with the time she gives you, the rich knowledge she shares, and her constant support and help is undeniable! Absolutely money well spent!!! Our business is going so well that we are now going to get TDE to run our FB Ads for us too."
– LAUREN & KATE, REMINDABLES
Prefer listening over reading
Whether you're picking the kids up from school, taking the dog for a walk or hitting the gym, here are our top selections for marketing podcasts that will take your business to another level.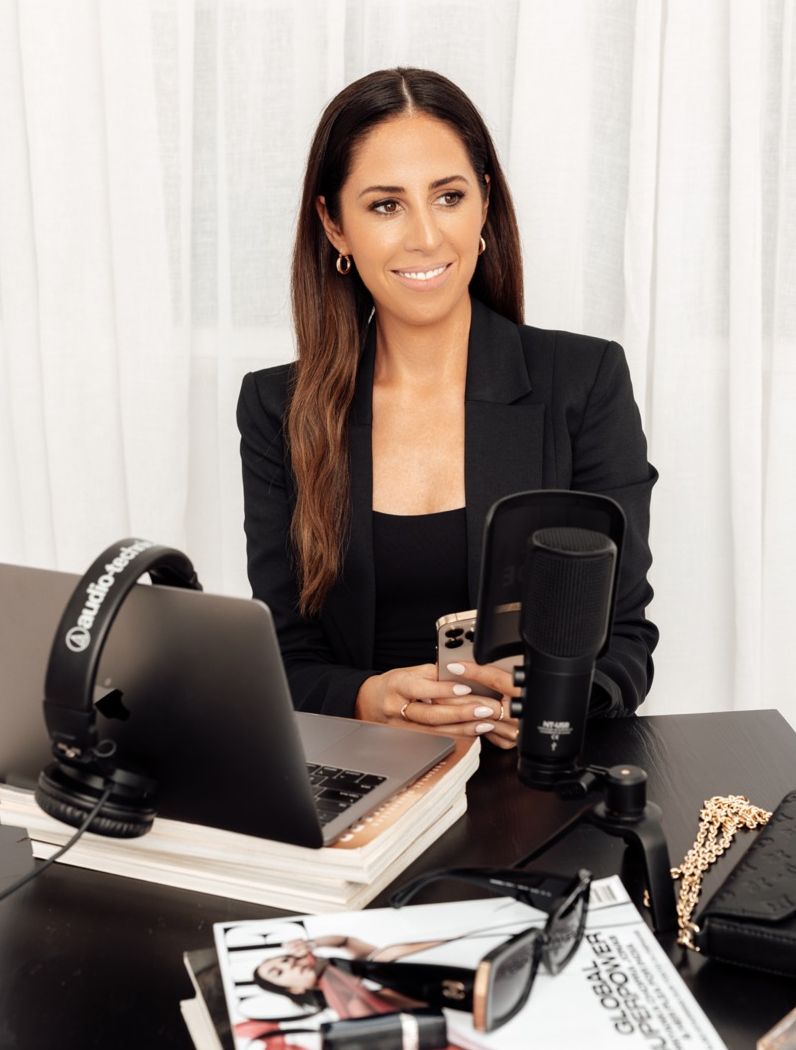 Subscribe to the TDE Edit
Want to finally be profitable and live life on your own terms?
Then you'll love our weekly newsletter—delivering our hottest tips every Friday morning straight to your inbox. Without fail, we'll send perfectly curated educational resources, swipe files and case studies with so much value to help you grow your business, you won't believe it's free.
By opting in, you agree to be subscribed to TDE email list. Unsubscribe anytime.
Ready to take your business to the next level?
More specifically—ready to reach more of your audience and grow your traffic, sales and revenue to a level that would change your life. You're in the right place.
WORK WITH TDE