Facebook and Instagram Ads Training (for all online business owners)
Learn how to confidently create, optimise and scale Facebook and Instagram Ads that consistently deliver results, at the lowest possible cost (minus the overwhelm)—no matter what you do or sell.
Ready to scale your business or learn a new skill but need an option that doesn't break the bank?
If you are ready to take your business to the next level but you aren't yet able to invest in done-for-you management services by our expert team, we offer Facebook Ads training.
When you're a business owner, there are so many expenses running your business, and figuring out where to invest your hard earned money can be a challenge.
In all honesty, working with an experienced agency is best suited to those businesses that aren't brand-new. If you're spending money on management services, you'll want to be certain you have a proven conversion and sales process that delivers an ROI first.
That's why we created our Ace Your Ads Workshop and 1:1 Training; so you can still run successful Facebook Ads campaigns, without having to pay management fees until you can afford it.
SEE OUR STUDENTS FACEBOOK ADS RESULTS
"Absolutely money well spent!!!
We cannot recommend Nicki enough. We completed a Facebook Ads training with her and loved it so much that when we saw her SEO online course, we knew we had to sign up! Nicki's incredibly generous with the time she gives you, the rich knowledge she shares, and her constant support and help is undeniable! Absolutely money well spent!!! It's going so well that we are now going to get Nicki to run our FB Ads for us too."
– LAUREN AND KATE, REMINDABLES
How Can TDE Help
Learn how to strategically set-up scroll-stopping Facebook (and Instagram) Ad campaigns that get you the exposure you need to scale your brand.
We take you through how to research your audience (and competition), craft attention grabbing graphics and copy, and constantly monitor and tweak your ads like a pro, to ensure your ideal prospects are inspired to take action the moment they see your ad.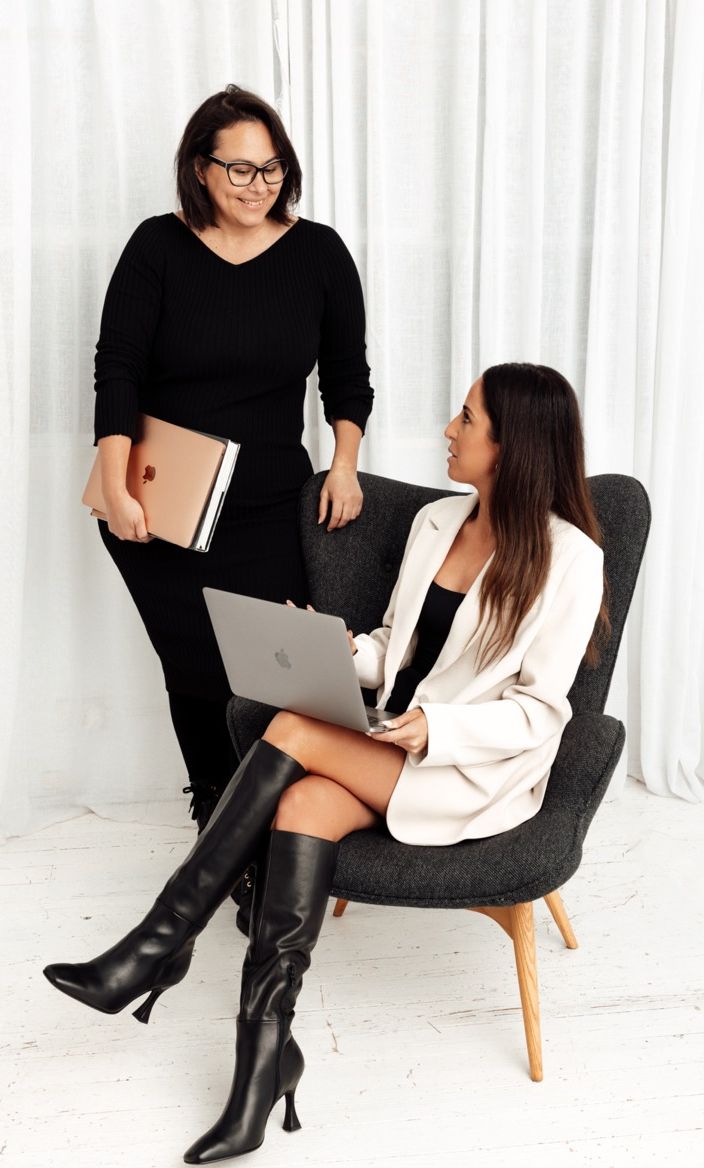 Get started learning Facebook (and Instagram) Ads
You'll learn:
Facebook Ads Set-up
It's imperative to have your tech and conversion tracking set-up right from the start so that you know the data is accurate and you're making decisions based-off the correct information. Set the foundations right from day one to ensure the success of your Facebook Ads campaigns (1-1 Training only).
Facebook Ads Strategy
Implementing the right Facebook Ads strategy is crucial to your success. We take you through which strategies and funnels deliver the best results for your business model (and have done so for our clients and students). Our team is always educating themselves to ensure best practice.
Campaign Set-up
Meta (Facebook and Instagram ) Ad campaigns are divided into three parts. We take you through each level including selecting the right campaign objective, budget and ad placement for your specific business goals.
Audience Targeting
Being able to specifically target your dream audience is what makes Meta such a successful platform for advertising your business. Nicki will take you through how to find and create targeting options that convert including custom (retargeting) and lookalike audiences, plus more.
Campaign Optimisation and Scaling
The most profitable ad campaigns are as a result of careful analysis and optimisation. Nicki will take you through how to A/B test your campaigns and then use the data to make educated decisions on how to tweak your campaigns, scale them and make them more successful (and lower your cost per acquisition).
Ad Creative
The ad creative is what will stop the scroll. Nicki takes you through how to create high-converting ads in a number of different formats. This includes the anatomy of an ad and how to best craft creative, headlines, and copy that will hook your ideal audience and get them to take action, using examples.
SEE BELOW FOR THE TWO FACEBOOK ADS TRAINING OPTIONS TDE OFFERS.
1:1 Training With Nicki
Want to ensure your ads are set-up correctly from the beginning but don't quite have the budget for full management services? Learn how to create a high-converting campaign with our CEO and ads expert Nicki who will specifically tailor the training to your business needs.
You may have DIY'ed your ads in the past and you're not getting the results you'd hoped for (or feel a little overwhelmed by all the tech) and would prefer someone to walk you step-by-step through the process before you waste any more ad spend or throw in the towel for good.
Whatever the reason, we'd love to help you set-up your Meta (Facebook and Instagram) Ads and funnel so you can be confident they will attract your ideal audience and get the ROI you set out for.
WHAT'S INCLUDED:
2-hr FB Ads Training covering the topics above
Set-up an entire campaign following the TDE formula
14 Days Email Support
Investment $1000+GST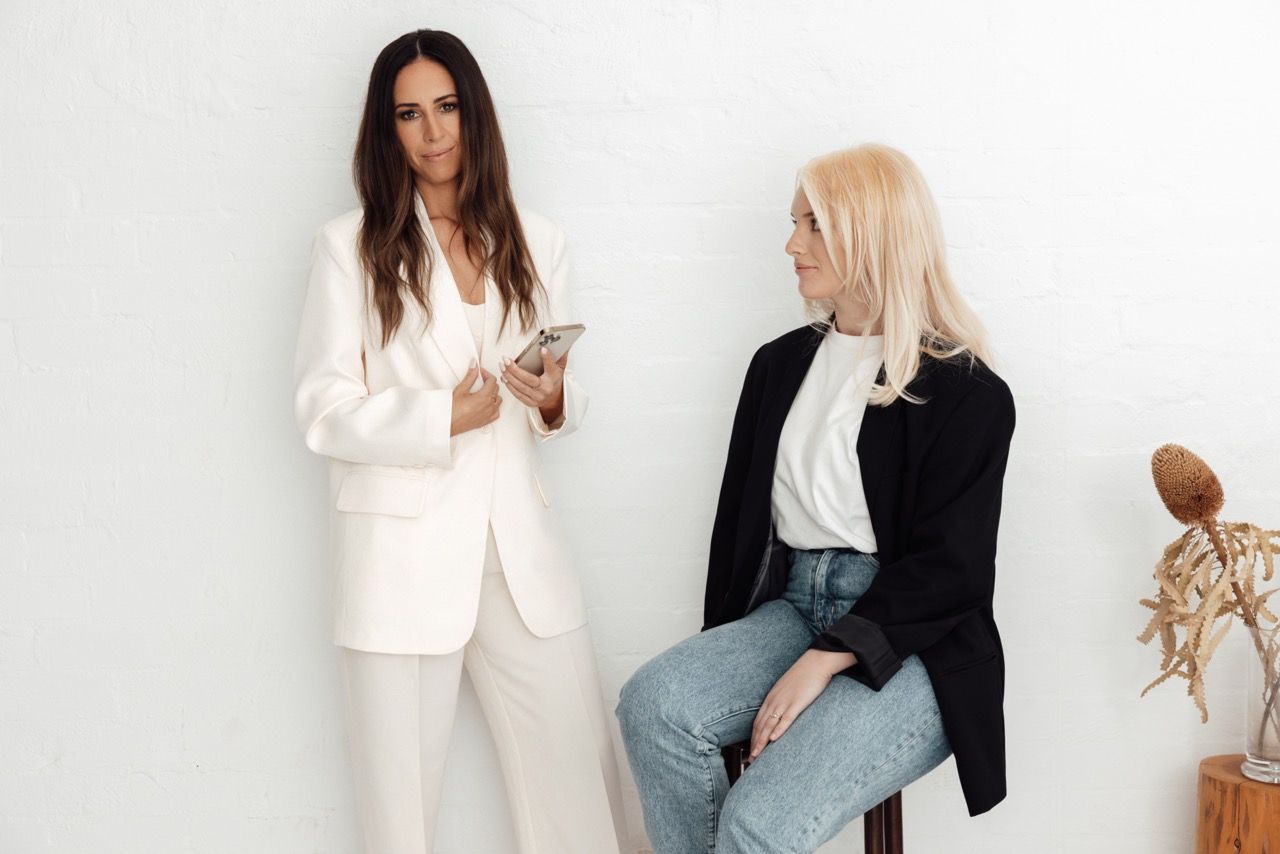 Ace Your Ads Workshop
Ace Your Ads is a workshop designed specifically for those on a budget who want to strategically set up a leads and/or sales campaign (and stop wasting ad spend on campaigns that aren't set up right).
At TDE, we understand that not everybody is ready to spend thousands of dollars paying an agency to manage, optimise and scale their Facebook and Instagram ads but still need the support to get results.
Join our CEO and paid ads expert Nicki for a pre-recorded 2-hour workshop on how to build a profitable leads campaign (service businesses and course creators) or sales campaign (ecommerce businesses). See above for topics covered.
Is the Meta Ads training/workshop for beginners or advanced advertisers?
Is your training for online business owners who want to advertise their products and services or for those who want to build a Meta (Facebook) Ads Agency?
What type of businesses is TDE's training for?
Is the training tailored for our business?
What should my minimum Facebook Advertising budget be if I want to invest in TDE's Facebook Ads Training?
When wouldn't TDE's training work for me?
"I completely changed my service offering after working with Nicki to become a full time Meta Ads Manager from being a Social Media Manager. The results I am getting for clients now speak for themselves.
I can't recommend Nicki high enough. I loved every minute of my training with her. My confidence has grown so much, and I am getting the results I want. No matter what specific level of knowledge you have, Nicki will be able to help you. She is very clear and concise, patient, and happy to answer all your questions. The 1:1 support she provides is amazing and highly customised. Having Nicki there to ask specific questions has been the best. Her Facebook Ads and digital marketing expertise is invaluable–you won't regret working with her.
– KATE BURGESS DIGITAL
Not sure which training option best suits your business goals?
When setting up your Facebook Ads campaigns, it's imperative you get the training that best suits your personal business needs and your budget. If you aren't sure which is best for you, touch base with Nicki—our head paid ads strategist at TDE.
BOOK A STRATEGY CALL WITH NICKI